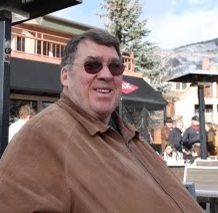 Don Westby passed away on November 22, 2021, at the age of 78. Don is survived by his wife Linda and two children Pamela Westby and Matt Westby (Lisa), and granddaughter Audrey.
Don grew up Michigan's upper peninsula and attended Western Michigan University from 1961-1964. Don played football four years for Western Michigan. In 1961 he played in what Don referred to as the "original Ice Bowl," the Aviation Bowl, in Dayton OH. Don earned a mechanical/auto engineering degree while at Western Michigan, which included work study at Ford Motor Company.
He started his fastener career at Elco Industries, Rockford IL, and later as a sales engineer at Hoyt Fasteners in Niles IL. After 12 years at Hoyt Fasteners, Don decided to take the plunge and start his own fastener business in Grafton WI: Westby Production Components. He and his wife Linda were the first two employees. After 25 years growing Westby Production Components, in 2013 Don and Linda sold Westby Production Components and Don retired.
After joining the NFDA in 1995, Don and Linda participated in the NFDA Australia Fastener Tour in September of 2001 (the group was stranded in Australia for a short time after the 9-11 attack). In 2001, Don served on the NFDA Board and then served as president of the NFDA in 2003. In 2012, Don received NFDA lifetime membership.
Don enjoyed riding his Harley (Road King), classic cars (1934 Ford convertible, 1968 Mustang (Linda's), Model T Ford truck, and his model train collections. But, what the NFDA membership will remember Don for most of all was his kind disposition, gift of gab, and his big heart.
The family will hold a celebration of Don's life later in the Spring.
Share this post: