Attend Free NAW Institute Webinar: "Welcome to the Age of B2B Innovation"
Washington, DC (October 21, 2019) — Wholesaler-distributors are invited to join the NAW Institute for Distribution Excellence and our sponsor PROS on Thursday, November 14, from 2:00 to 3:00 p.m. ET, for a live webinar: "Welcome to the Age of B2B Innovation."
Anyone who has a calendar conflict and won't be able to attend this live webinar, should register anyway. PROS will send registrants a link to view the webinar on demand. Register here.
About This Free Webinar
Digital commerce and disruption trends have firmly taken root in the consumer economy and are now moving to the business world. But business needs and buying practices are not the same as for consumers. Complex support needs, multi-party decision-making, and the expectation that business customers can exercise power in demanding a personalized price, customization, and proof of value create the opportunity for differentiated solutions delivered through a wide range of B2B Innovations.
In this webinar, we will share the insights, ideas and tools gathered through extensive research, practical problem solving, and creative brainstorming documented in Innovate to Dominate: The 12th Edition in the Facing the Forces of Change® Series, published by the National Association of Wholesaler-Distributors and sponsored by PROS. Mark Dancer, Author and CEO of the Network for Business Innovation, will lead a lively and informative discussion of how distributors can take the lead in the emerging age of B2B innovation, defeating disruption and reinvigorating our business economy through digital transformation. Joining Mark and providing a distributor's point of view will be Mike DeCata, President and CEO of Lawson Products, an industrial distributor of maintenance and repair supplies.
Speakers
Mark Dancer
CEO
Network for Business Innovation
 Mark Dancer founded the Network for Business Innovation to drive awareness, advocacy and excellence for B2B innovation, and to enable an exchange of ideas between leaders on business transformation, technology adoption, social impact and community engagement. For more than 30 years, Mark has worked with leading companies to achieve go-to-market excellence across a wide range of industries in developed and emerging markets.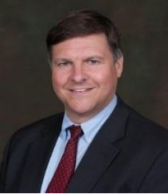 Michael DeCata
President and CEO
Lawson Products 
Michael DeCata has been President and CEO of Lawson Products since 2012. The company is an industrial distributor of maintenance and repair supplies, committed to helping customers resolve the challenges of their operations long term. Prior to that, Mike served in leadership roles at United Rentals, Inc., Grainger, General Electric, and Chef's Warehouse.
About NAW and the NAW Institute for Distribution Excellence
The National Association of Wholesaler-Distributors (NAW) was created in 1946 to deal with issues of interest to the entire merchant wholesale distribution industry, thereby freeing affiliated associations to concentrate on the concerns specific to their lines of trade. NAW is a federation of wholesale distribution associations and thousands of individual firms that collectively total more than 30,000 companies. Learn more
The role of the NAW Institute for Distribution Excellence is to sponsor and disseminate research into strategic management issues affecting the wholesale distribution industry. The NAW Institute aims to help merchant wholesaler-distributors remain the most effective and efficient channel in distribution. Learn more
Share this post: