A Message From Sherex
We are pleased to announce that we have received QSLM approval (Qualified Suppliers List for Manufacturers) from the U.S. Defense Logistics Agency for our NAS/MS rivet nuts produced in our Akron, OH facility. Manufacturers who gain this approval must satisfy stringent quality requirements, including: having a documented quality control program, maintaining lot identity through the manufacturing process, and using Statistical Process Control (SPC) on an ongoing basis.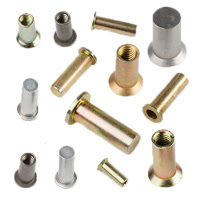 Sherex Akron's MS/NAS rivet nuts are high quality, cost effective solutions for attaching thin sheet metals, and are available in small lot quantities and with short lead times. Contact us for more information:
Ted Utlak
General Manager, Akron
[email protected]
234-815-1036
Jeff Bush
Aerospace & Defense Sales Manager
[email protected]
562-500-1950
Click here to view the Sherex DLA approval letter.
Share this post: